RESULTS – 67/67 BULL SOLD – 100% Clearance. Av: $10,023.00. Top $42,500.00
Top: Lot 4 ALDINGA LAMENT 36 (P) to Christmas Creek Cattle Co, Rolleston.
Bulk Buyers: E.Carr & Son Pty Ltd, and Tyson, Werth, O'Connor P'Ship – with six bull each.
Thank you to all bidders and underbidders. We are particularly humbled by our many repeat buyers and are grateful for so much local support. We extend a warm welcome to new buyers and trust that you will be happy with your bulls.
See you all next year – 7 September 2022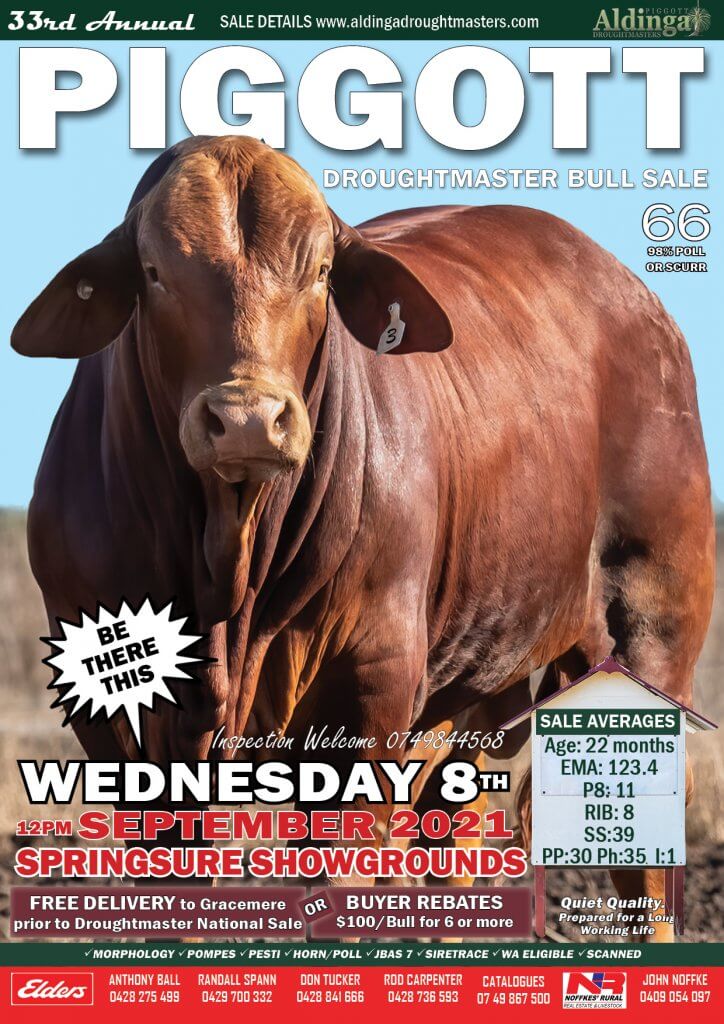 The PIGGOTT BULL SALE is a single vendor sale
One uniform line of structurally correct bulls
Good Length, Bully heads and tidy sheaths
Young bulls rising to two years old
Quiet temperament
Presented in good working condition. Not over fat..
Fed to preserve fertility, soundness and longevity.
Paddock fed with access to self-feeders
Never locked up in feedlot conditions.
Exercise from walking and foraging keeps muscles, joints and feet in good condition.
Final weights and weight gain will be available on sale day.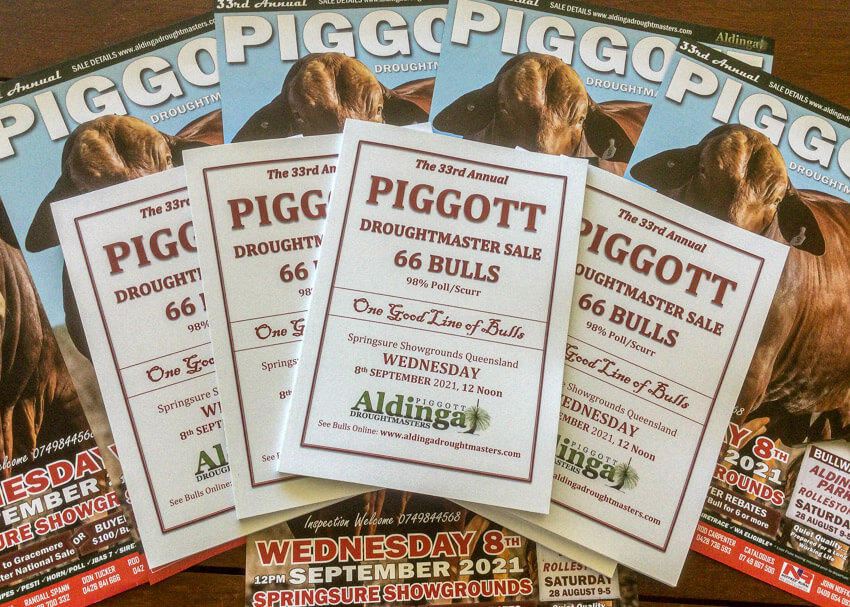 Catalogues available NOW: Ph:
Elders Emerald Office 07 49 867 500
Email: dg_sso_emerald@elders.com.au
Quiet … Quality … Prepared for a Long Working Life …
2021 PIGGOTT SALE LOTS
Bear in mind that most photos were taken in July. It has been a very cold and frosty winter. Expect these young bulls to jump out of their skins as the weather warms up in Spring!
[To scroll through all photos CLICK on an image and use the > side arrow to progress]